This summer, we've teamed up with another awesome crew to explore why together is better. Grls Untamed is a Copenhagen based skater collective with a high-spirited community and a laid-back lifestyle.
Get to know the crew and how to join them.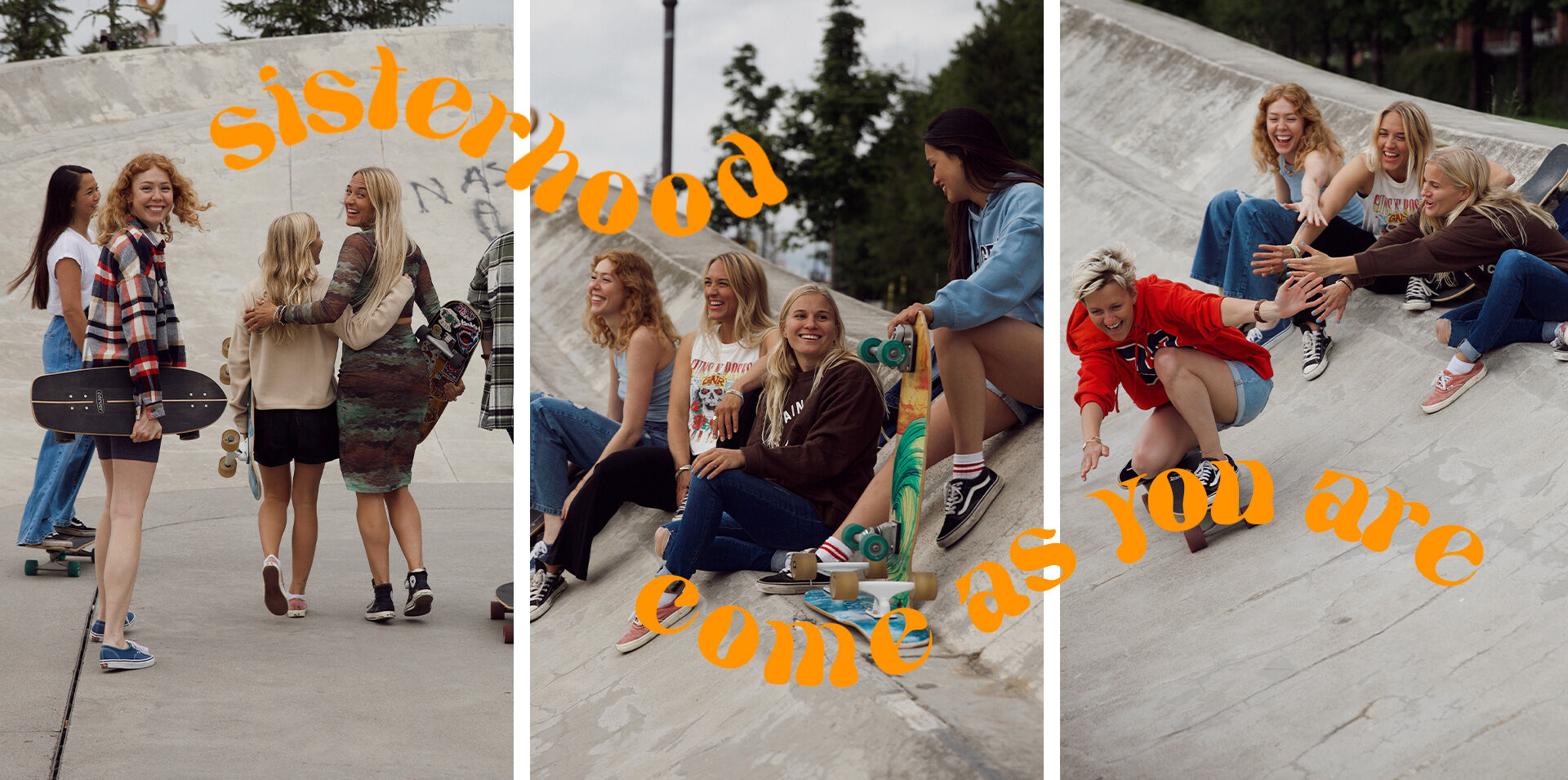 The story behind Grls Untamed is testament to lockdown times and beautiful things emerging from strange times.
One morning during the first lockdown, Gry woke up and wanted to start a female skate community. Without any previous skate experience, Gry found a board and headed for Amager Strandpark, a popular skate site in Copenhagen. Here she met Maria TT who were also skating for the first time. They connected and soon, more and more grls joined their crew.
What began as a lock-down longing in 2020, is now a network of more than 200 grls connected by a WhatsApp thread in which they coordinate skate-alongs in and around Copenhagen.
Your chosen sisters
We've asked members of Grls Untamed, Gry, Maria JJ, Kris, Annika, and Maria TT what Grls Untamed is all about. First and foremost, it's a skating community. No matter your level, you can come and skate and learn from each other.
While skateboarding is the central activity, so much more come from meeting each other where you are. Learning a new trick empowers you and being part of this journey together has made Grls Untamed a sisterhood in which you cheer for each other, lift each other up and genuinely care for each other.
Grls Untamed is a safe space in which you can come as you are. Chances are, you'll find many kindred spirits.
We've interviewed Maria JJ, Gry, Maria TT, Kris, and Annika who are all members of Grls Untamed. Click on their image and learn what their crew mean to them.
Falling and picking yourself up is empowering, and Grls Untamed has based their community on supporting each other in falling, failing, prevailing, and succeeding together.
With grls of different background and skill levels meeting twice a week, it's natural that this crew is now a hub for support, empowerment, and friendships.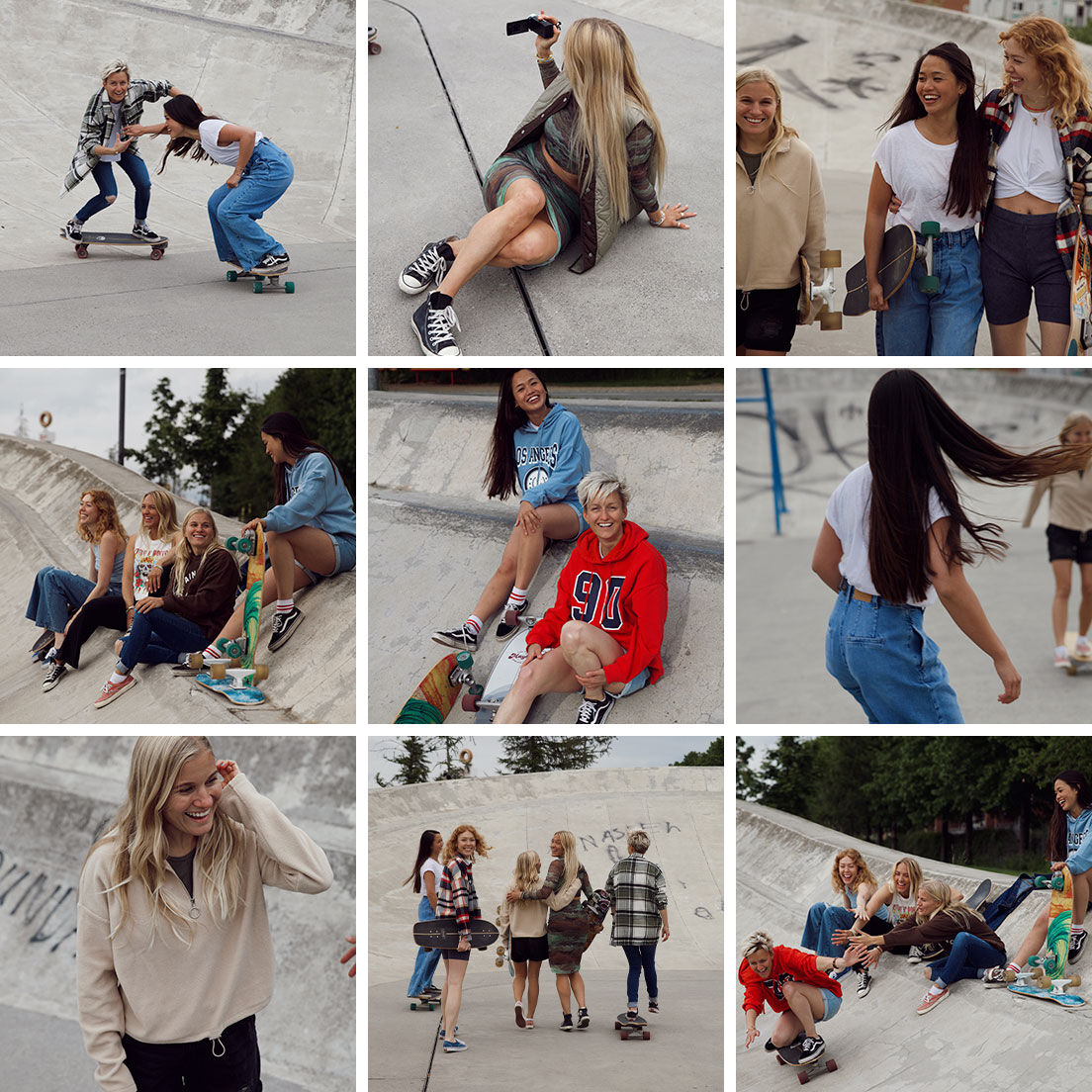 Join the crew
Grls Untamed is for anyone who would like to join, and only very few rules apply:
- You think of yourself as a grl
- You bring positive spirit
- You are older than 18
The crew dreams about opening their own skateparks and surf skate tracks. Another dream is to tour the world and meet grls from other cities. For now, you can find Grls Untamed in Copenhagen, where they meet up twice a week to skate and hang out.
Connect with @grlsuntamed on Instagram to join their crew
Get to know more